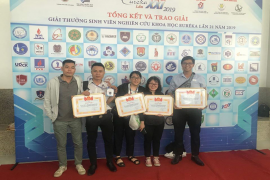 Ngày 25/11/2019
The final round of "The 21st Euréka Science Research Student Award 2019" was held at University of Architecture Ho Chi Minh Chi City. Through many rounds, the student group of the Electrical and Electronics Engineering Faculty of Ton Duc Thang University conquered the jury council and won a consolation prize in the competition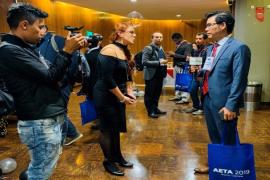 Ngày 19/11/2019
AETA 2019 attracted the attention and participation of leading experts from many countries around the world, with 108 presentations on theoretical and applied issues in the fields of electrical engineering, electronics and telecommunications, computer science, mechanics, cybernetics.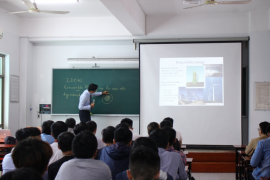 Ngày 18/11/2019
At the seminar, students were lectured about the features of the RE resources, the operation principle of energy conversion with existing technologies being strongly developed in the world.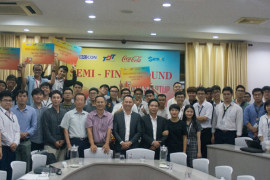 Ngày 13/11/2019
With the aim of giving students the opportunity to learn, research and enhance their creativity in the Industrial Revolution 4.0, TDTU Startup Wings competition in 2019 has attracted the participation of a large number of students.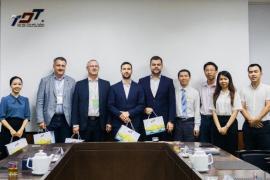 Ngày 11/11/2019
During the meeting, the Faculty and TECO a. S Company discussed the cooperation in the field of the equipment control system, production process, traffic control, and smart housing.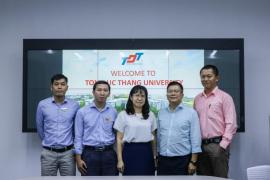 Ngày 4/11/2019
At the meeting, Mr. Pham Le Minh (CEO of IoT - Internet of Things) of Dien Quang Joint Stock Company expressed his desire to cooperate with TDTU with the effort to contribute to the practical and scientifically researched environment for TDTU students and lecturers.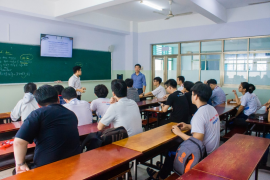 Ngày 29/10/2019
In this workshop, Mr. Tran Quoc Hà - an alumni of the Faculty (he was the founder and he is currently a teacher of Ha English - TOEIC center), shared his experiences of listening, writing, pronunciation, improving the reflex ability, and confidence in communicating with foreigners.
Ngày 28/10/2019
The first Electronic Board Manufacturing Contest (EBMC) in the school year 2019 – 2020 was organized by the Club of Electrical & Electronics Engineering (CEEE) of Ton Duc Thang University (TDTU) in order to create the opportunity for students to study and demonstrate the ability that applying to knowledge in practice.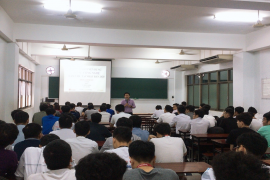 Ngày 28/10/2019
At the seminar, the Esuhai's representatives comprehensively shared with students the internship program in Japan, procedure of registration, advised and informed appropriate position details to apply and instructed students on some skills in interviewing, stimulating thinking and planning to reach the desired goals.