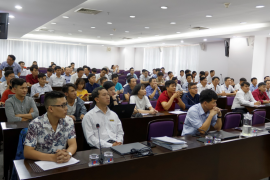 Ngày 2/10/2019
At the seminar, there are many comments from business representatives and alumni about the basic skills of students need to equip at work, about training programs, subjects, as well as teaching methods. These valuable ideas have been recorded by the Faculty, included in the remedy program and plan to amend and update the training program.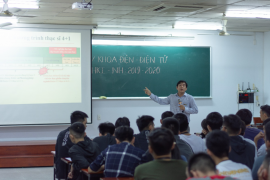 Ngày 1/10/2019
At the dialogue, students were disseminated useful contents about the school's and faculty's regulations, register of study plan as well as English learning method.
Ngày 23/09/2019
At the meeting, the two sides discussed and agreed on the contents that will be implemented in cooperation, including accepting TDTU students to gain experience and prioritizing them in SCTV's recruitment; terms on research and knowledge transfer; and coordinating to implement TDTU's communication programs.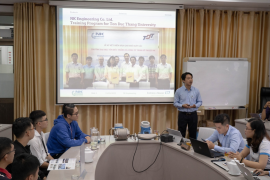 Ngày 16/09/2019
In the seminar, NK's representatives not only particularly explained specific feature of their products but also presented the operating principles, installation methods and practical applications in many fields attracted attention from majority of students and lecturers.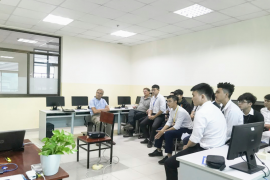 Ngày 10/09/2019
The Faculty of Electrical and Electronics Engineering (FEEE) welcomed Prof. Johan Van Dijk and Prof. Hans Stokkink who are working at the Saxion University of Applied Sciences - Netherlands to teach the course Microcontroller Engineering to students by the method of learning through making projects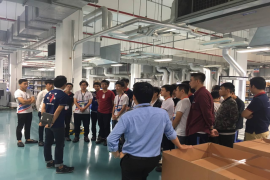 Ngày 9/09/2019
Yakult Vietnam Co., Ltd. is the leading company around the world in the field of fermented milk production with more than 75 years of experience. Avery Dennison RBIS Vietnam is a part of the world's leading corporation in the United States, specializing in producing and supplying kinds of labels as well as CIP for majority of brands and retailors in apparel, footwear fields.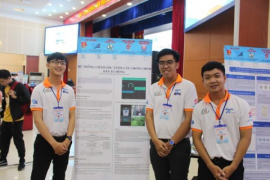 Ngày 7/09/2019
With great efforts, Mai Minh Man, a student at FEEE had the first scientific paper "Smart Agriculture Using IoT Multi -Sensors: A Novel Watering Management System ", which was published in the international journal "Journal of Sensor and Actual Networks".
Ngày 3/09/2019
Through this exhibition, students have a better picture of their field of study and career orientation in the future, which serves as a motivation to strive and promote their creativity.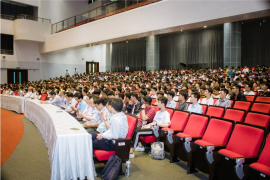 Ngày 3/09/2019
With purpose of welcoming students of class 23, the Faculty of Electrical & Electronics Engineering (FEEE) organized the meeting with attendance of the chairman board, majority of the lecturers, representatives from some students of previous class and numerous students of class 23 of the faculty.