News-Events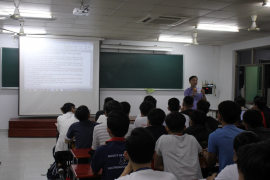 13/01/2020
At the dialogues, representatives of the Faculty Leader had disseminated to the students some remarkable contents such as the implementation of the school's rules, exchanging with the students about the points to be noted in the new semester, how to apply for graduation projects at universities in Taiwan for final students.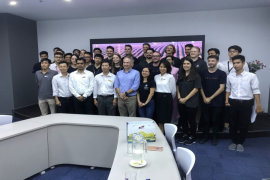 12/01/2020
The exchange was aimed at exchanging professional knowledge, understanding cultures between the two sides and academic issues in the field of Electrical - Electronics and this is also an opportunity to meet and exchange between Vietnamese students and international students, to enhance understanding of foreign culture and people; help students have basic knowledge and skills to become global citizens in the future.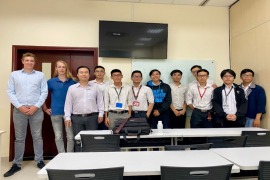 9/01/2020
The Faculty of Electrical and Electronics Engineering, Ton Duc Thang University held a seminar on "Mobile digital image processing system". The subject was presented by two Dutch students were Kendrick Stadt and Jan Dirk Stulp.