News-Events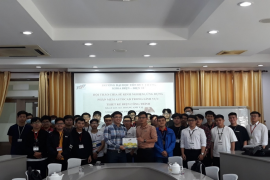 26/04/2021
The seminar welcomed Eng. Hoang Anh Tai, he was the representative of experts in the field of electrical building design. On behalf of Ton Duc Thang University, there was the presence of M.Sc. Phan Thanh Tai and students of Electrical Engineering major.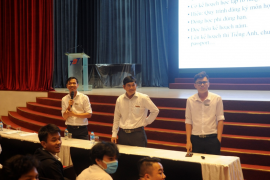 16/04/2021
On the afternoon of April 15th, 2021, the fifth dialogue between Faculty Management Board (FMB) and students in the second semester of the academic year 2020 – 2021 was organized at Hall 2A of Ton Duc Thang University. The conversation started from 17:30pm to 19:30pm with the participation of the FMB and students of the 24th course.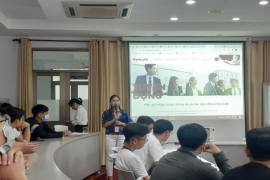 15/04/2021
The seminar was about introducing the production procedures as well as creating products and jobs hunting in this field. The event was attended by Yakult's representatives, the FEEE's lecturers and students.