News-Events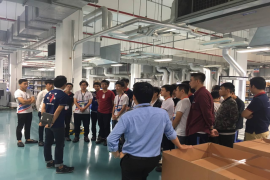 9/09/2019
Yakult Vietnam Co., Ltd. is the leading company around the world in the field of fermented milk production with more than 75 years of experience. Avery Dennison RBIS Vietnam is a part of the world's leading corporation in the United States, specializing in producing and supplying kinds of labels as well as CIP for majority of brands and retailors in apparel, footwear fields.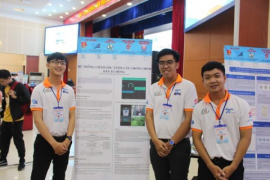 7/09/2019
With great efforts, Mai Minh Man, a student at FEEE had the first scientific paper "Smart Agriculture Using IoT Multi -Sensors: A Novel Watering Management System ", which was published in the international journal "Journal of Sensor and Actual Networks".
3/09/2019
Through this exhibition, students have a better picture of their field of study and career orientation in the future, which serves as a motivation to strive and promote their creativity.