The Faculty of Electrical and Electronics Engineering of Ton Duc Thang University provides a creative, dynamic, modern environment for engineering students to study and improve themselves.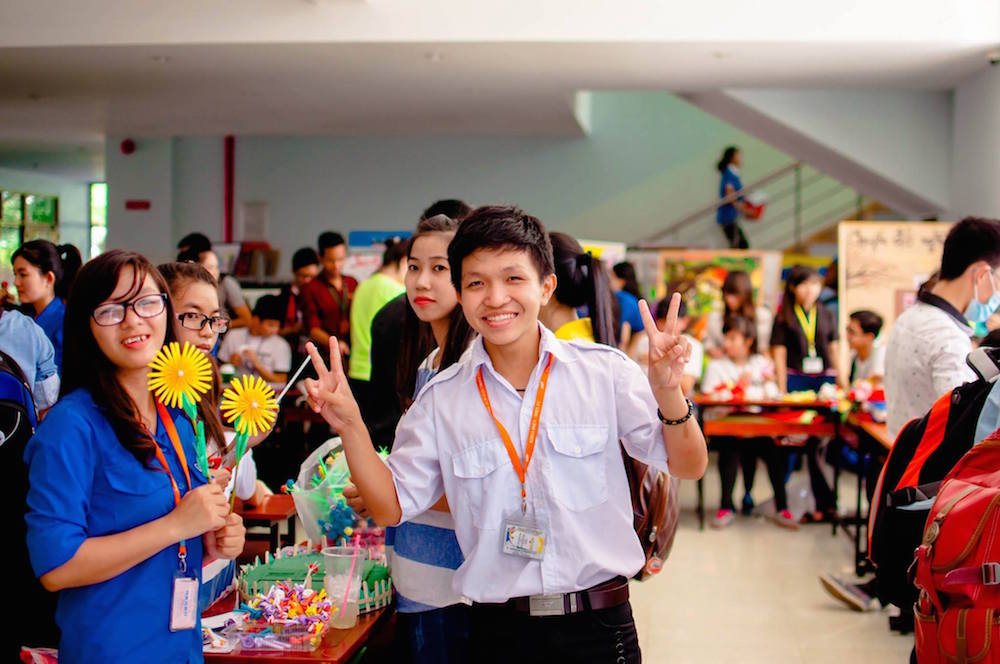 Figure: FEEE students being creative and dynamic in university affair.
The faculty laboratories have been equipped modern hardwares and softwares from famous branches. The undergraduate and graduate students can work in the laboratories belong to their fields which are designed from basic to advanced levels, especially can be used for scientific research. Moreover, the equipments and softwares used in the laboratories are similar to what are using in the industrial companies, allowing FEEE students to adapt easily to the industrial environment after graduation.
Here are some advanced laboratories in FEEE:
Telecommunication laboratory (Department of Electronics and Telecommunications): the laboratory has equipped modern lab kit, signal generator and oscilloscope from famous branches. The total investment for this laboratory is more than 1 billion VND. The content, requirements and the equipments allow the students to approach advanced signal modulation techniques in telecommunications nowadays. Especially, the software VSA used in the laboratory are popular in industry, which helps students prepare for their future.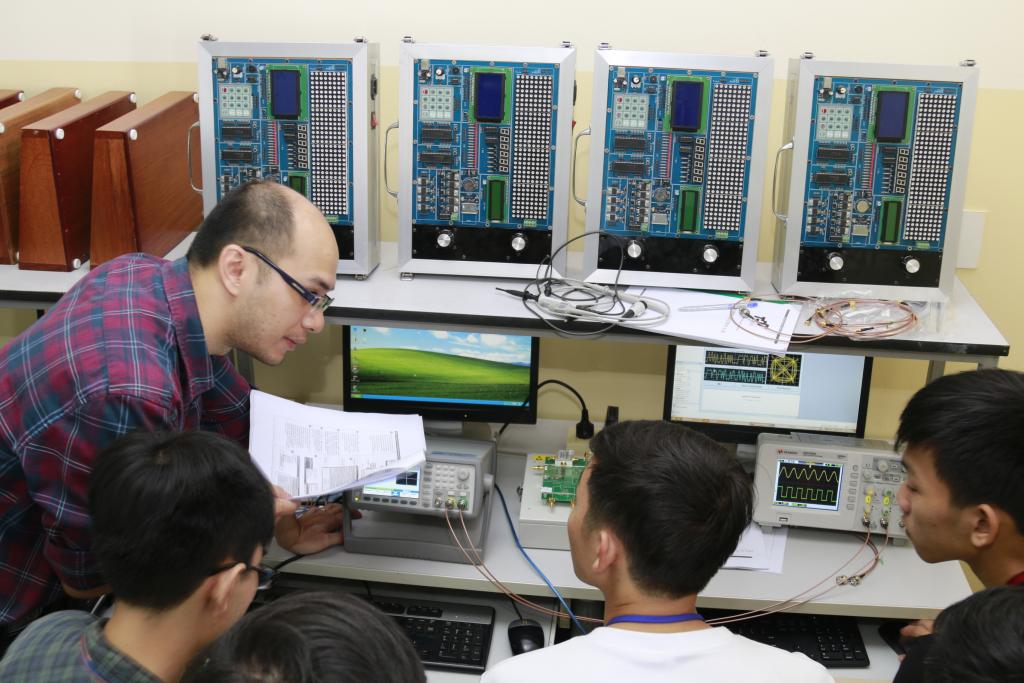 Figure: a lab session in the Telecommunication laboratory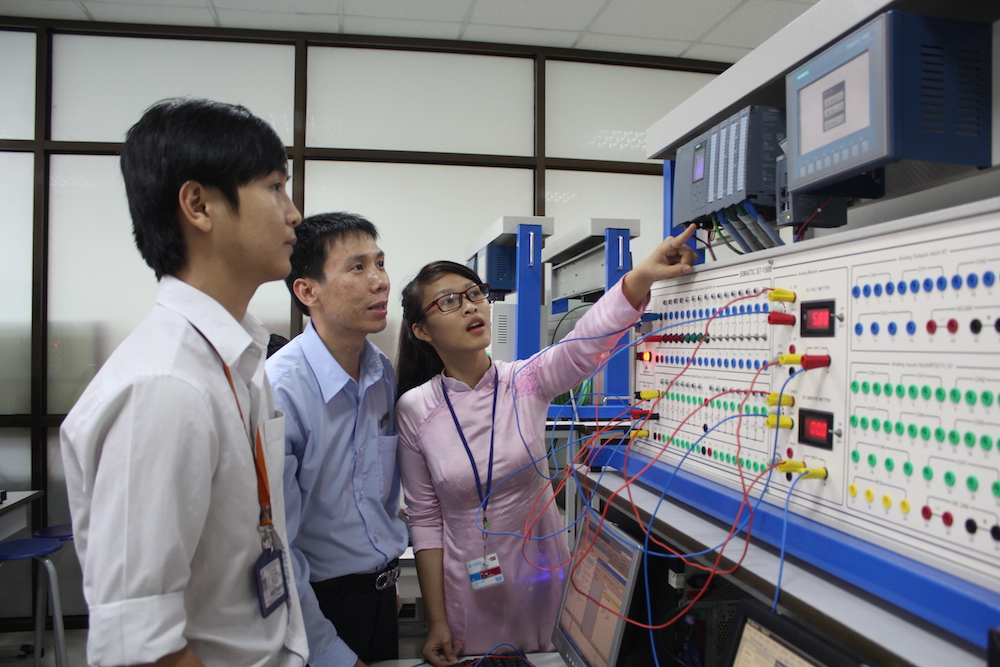 Figure: a lab session in the Inverter laboratory
Especially, a solar energy station has been installed in the roof of the creative building (block D) which meets the energy consuming requirement of two blocks (D and E) of the university. This is also a practical model for the study field of sustainable energy, a new study field in Vietnam.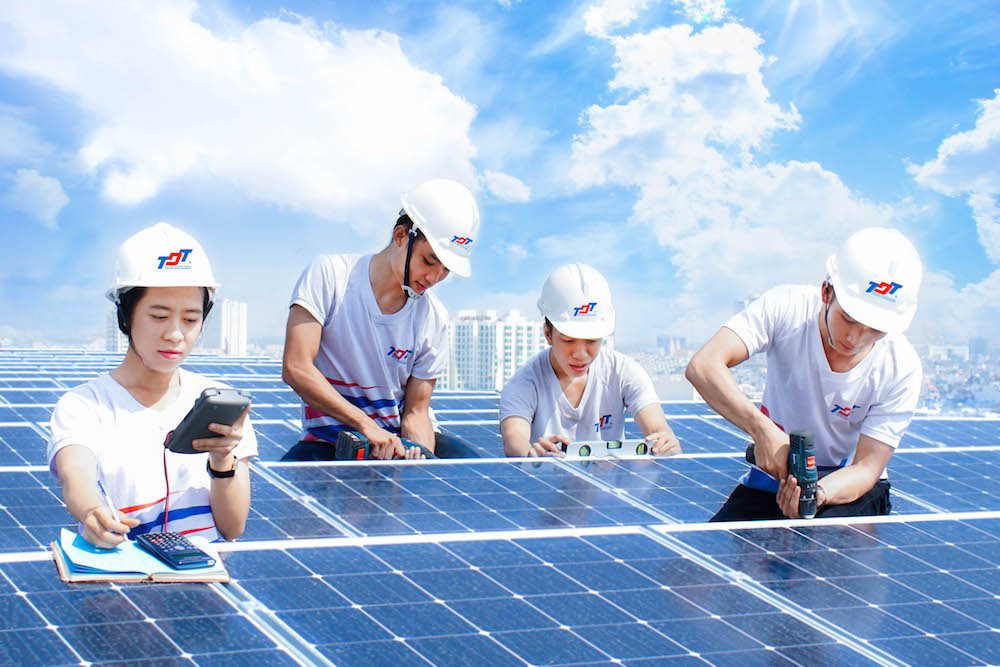 Figure: Students helped installing the solar energy station
Besides study and training in the laboratories, the students can access to the abundant resources of the Inspire Library of Ton Duc Thang University. The resources including books, scientific student projects and scientific publications can be accessed from TDTU database, that provides  
Figure: Inspire Library with modern infrastructure and abundant resources
In order to improve the living conditions of students, the university has built two 11-storey blocks with a total floor area of 16,000 m2, which was designed to accommodate around 2,200 students. There are full utility services such as grocery stores, copy shops and stationeries, laundry room, and canteen, ... Nearby, there is a swimming pool, tennis court, basketball, volleyball, and Gynasium... which meet the needs of staying, studying, and  recreation of each on board students given in a clean, green and healthy environment.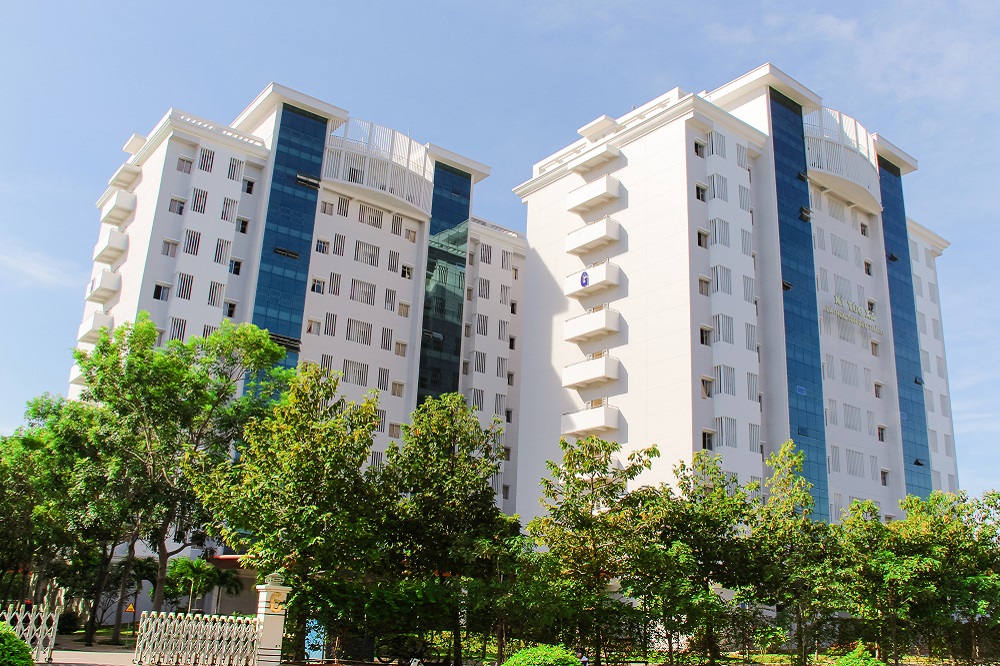 Figure: A modern, full-option dormitory for students to live and study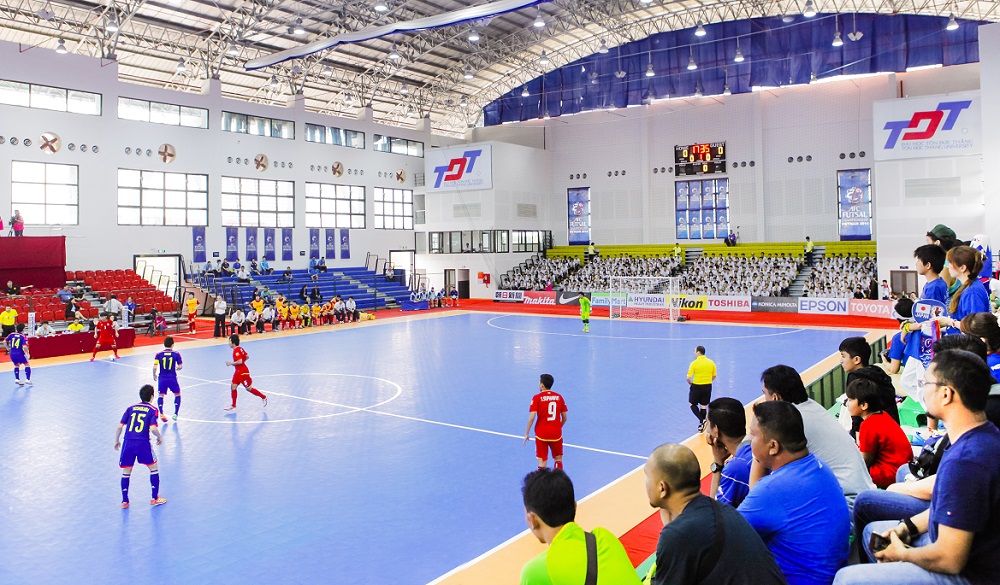 Figure: A world-class GYMNASIUM for students to practice and train sport activities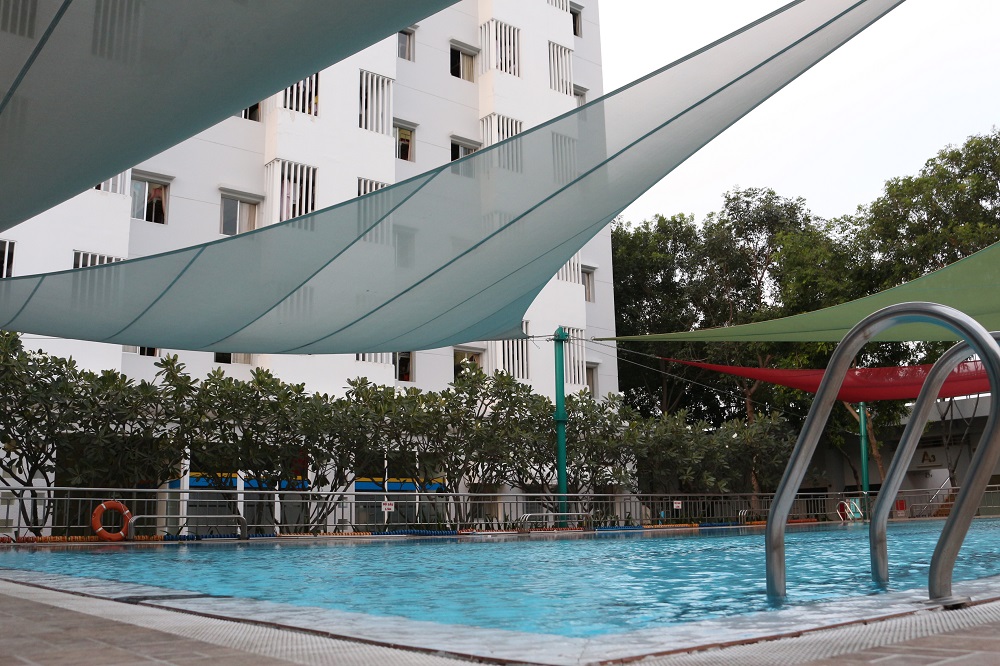 Figure: Clean swimming pool for students to study and train the swimming and surviving skills