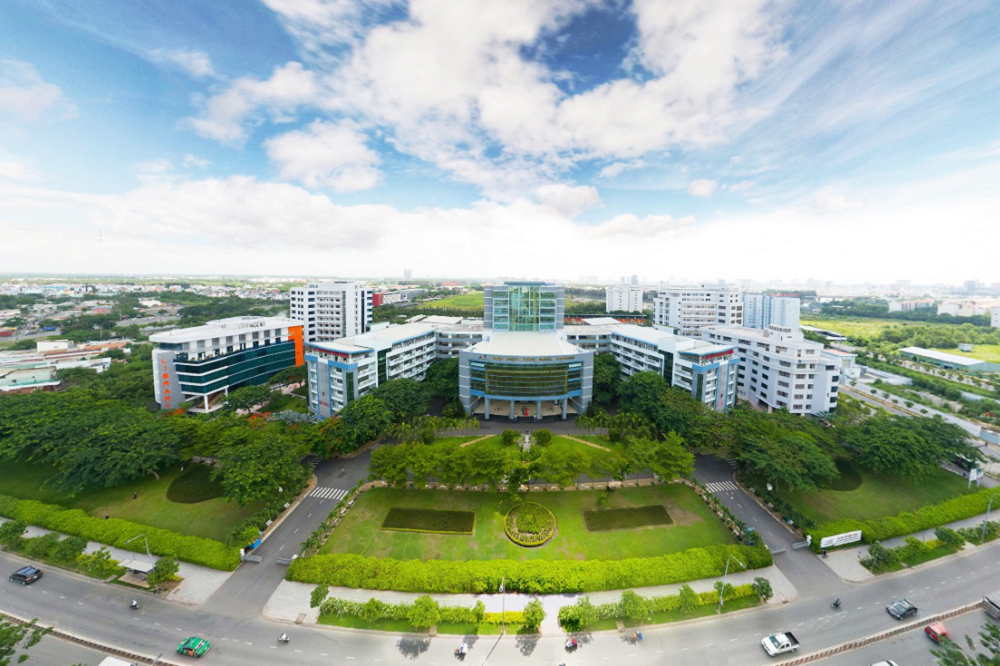 TDTU is the first public university in Vietnam with facilities and teaching conditions internationally ranked as 5 stars by QS Stars' standards (United Kingdom). There is a campus in Ho Chi Minh City, Bao Loc city (Lam Dong), Nha Trang City (Khanh Hoa) and Ca Mau City (Ca Mau). In particular, the headquarters located in Phu My hung, District 7, HO CHI MINH CITY is a facility with a modern technology system, ensuring the comprehensive development of the students. Ton Duc Thang University is also the first University in Vietnam included in TOP 200 universities of the world's most sustainably developed according to the UI Greenmetric World University Ranking and is certified "an environmentally friendly school campus" by UNESCO Vietnam Association. 
The system of simulation rooms used for practicing banking, finance, accounting, and hotel management follows the actual model of those business fields, helping students master their profession.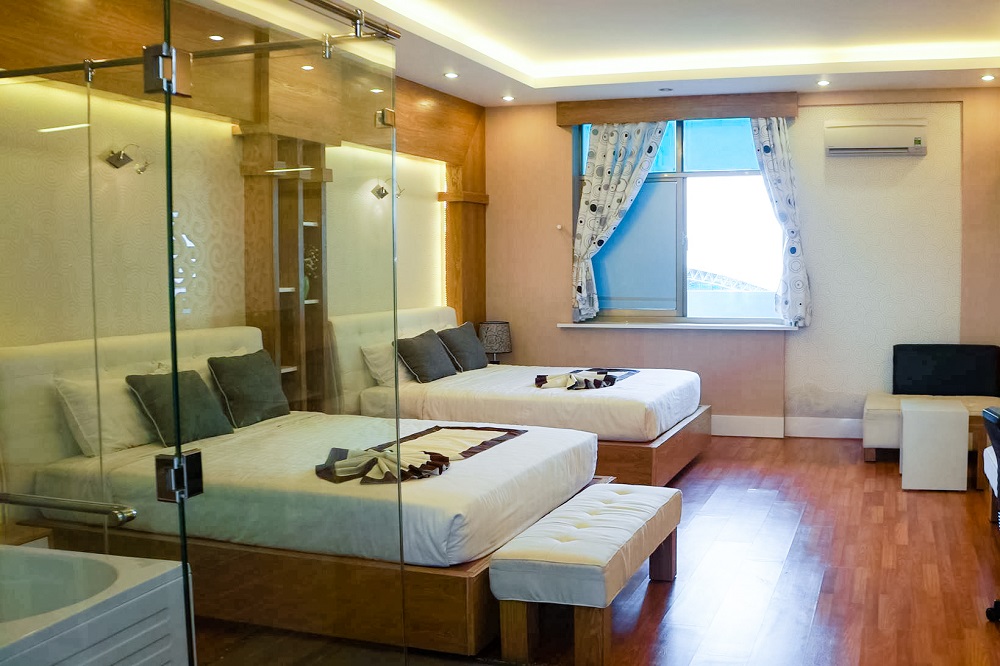 THE BUILDING OF CREATIVITY consists of 11 floors used for teaching and studying Fine Art, Architecture , Electricity- Electronics with modern facilities from the classrooms to the high tech graphic design, sewing firm, studio, fashion showroom, etc, TDTU students have a lot of opportunities to enhance their creativity in a professional environment.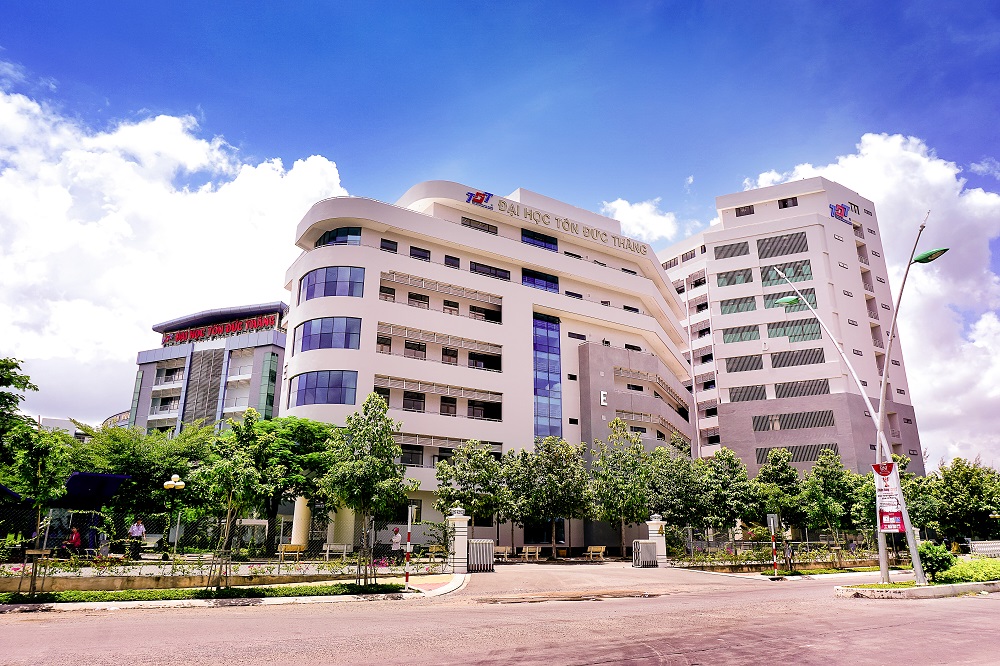 THE BUILDING OF FOREIGN LANGUAGES consists of six fully furnished and well-equipped floors to serve all the necessities in the teaching, learning and academic activities of foreign languages such as: English, Japanese, Korean, Chinese, etc. Each of the classrooms is equipped to cater for foreign language learning as desks and chairs are easily moved for a group discussion or interactive activities. With the adaptation of new English teaching research, the "Little UK" program, will open up the inherent neurological language potential within each student. The staff and lecturers have created a fantastic learning environment and are practicing new teaching methodologies to raise graduates' English proficiency in the next few years.
TDTU INSPiRE library was designed by TDTU faculties and students with Learning Commons as the model. The building has 7 floors and a basement for self-studying overnight. Each floor has its own decor color and name. The library is divided into specific areas including the area for group study, self-learning, cinema, lounge, studio and specialized areas according to students' major at the university. Hence, INSPiRE library could be considered the most modern library in Vietnam. Professor Nguyen Van Tuan(when visiting TDTU) expressed his feeling that the library should be placed number one in South East Asia for its amazing facilities, capacity and the kind of equipment that he "has never ever seen before".
The library plays an important role as the heart of the university and it is true to say that the investment has been worthwhile. This is not only the place where students and lecturers are guaranteed the best conditions for learning and teaching but it also helps bring TDTU main campus up to the international standard.
THE INTERNATIONAL EDUCATION CENTER was opened to serve the requirements of researching, teaching and learning of the foreign experts, professors and students at TDTU. Students will not want to miss "Little UK" on the first floor where they can learn practical English to develop thinking skills and be more fluent in applying the language to real life situations, with the help of the experts, of course. This place is a must-try for students on their way to becoming global citizens. The center is truly a destination for TDTU learners who wish to have access to the TOP 500 universities in the world and live and work an intellectual life without boundaries.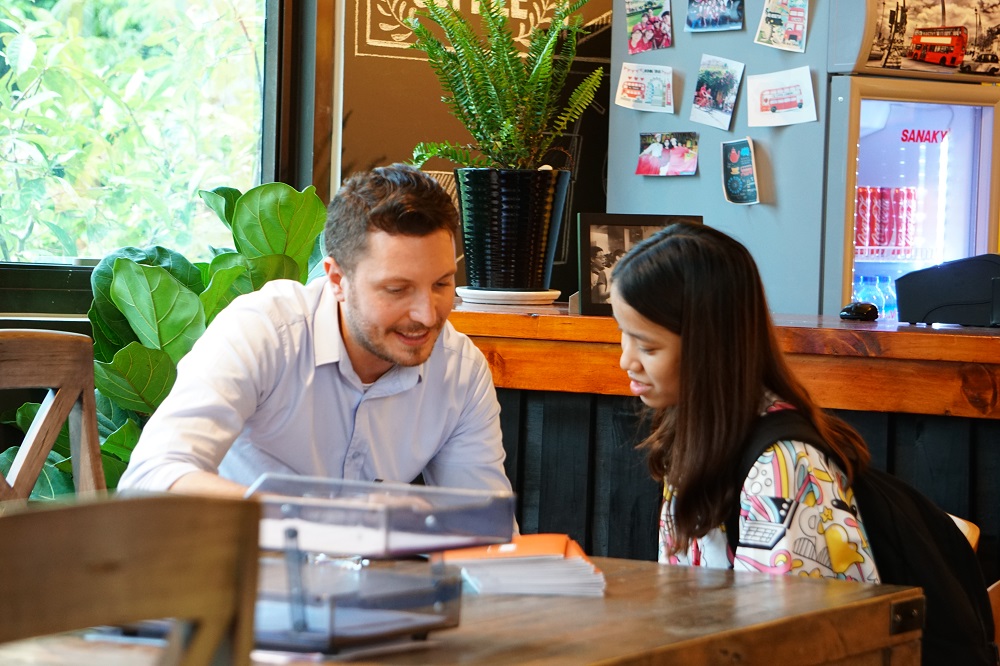 THE "5 STAR" DORMITORY consists of two 11-storey blocks which were beautifully designed to accommodate around 2,200 students whilst still meshing with the overall architectural principles of the school. Here, students are offered necessities and amenities such as grocery stores, copy shops, stationers, laundry rooms, and canteens, etc. Nearby, there is a swimming pool, tennis court, basketball, volleyball, and Gymnasium... Students can live, study and spend their recreational time in a clean, green and healthy environment.
In the Dormitory standard room, each student will have private furniture such as: a bed, wardrobe, desk, etc. Three-toilet compartments function as bath, toilet, and laundry facilitate students in their living and study on campus.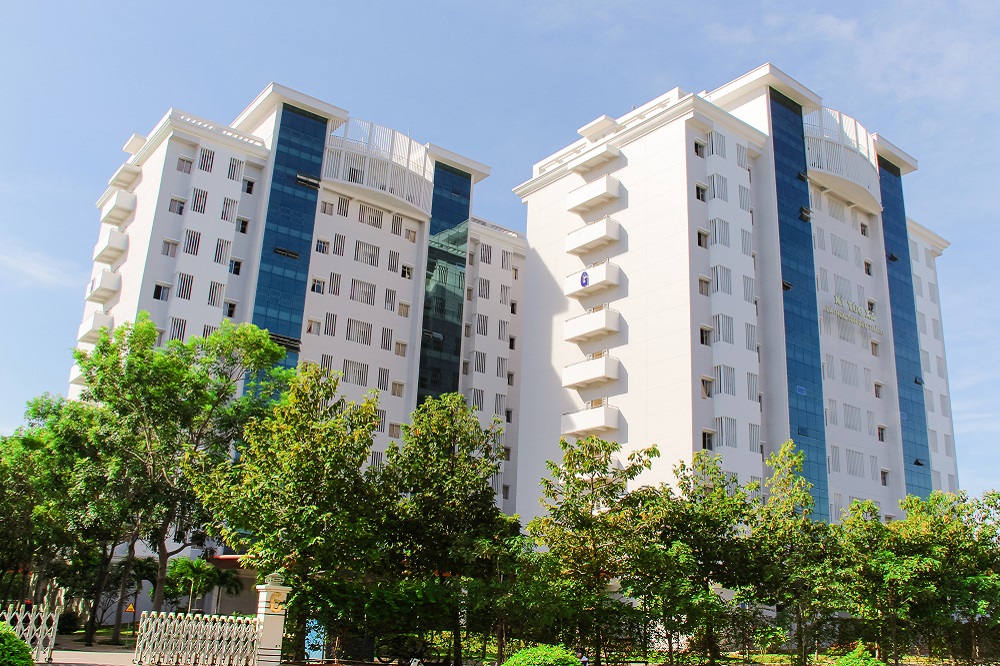 TDTU SPORTS COMPLEX with a modern system of mobile platform chairs, and a capacity of 3,000 seats with a central air conditioning system, is always available to accommodate national and international tournaments. Students can choose from a variety of 23 different sports and the facilities allow them to train in disciplined manner either alone or as part of team. Besides swimming as a compulsory sport, every TDTU student can choose to play at least one more sport. This complex is of an international standard and has been recognized as one of the best sports training units nationwide. Even the most prestigious sports universities couldn't afford to have facilities as amazing and modern as TDTU. This shows how much the President of the board values high performance athletes and how much he believes in the use of sport to facilitate the crafting of highly successful people in all walks of life.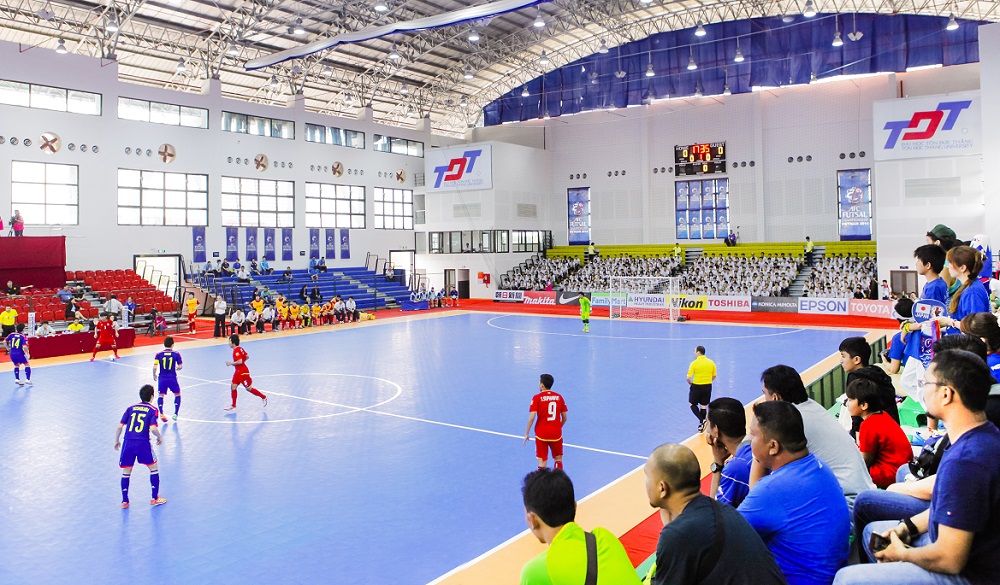 THE SWIMMING POOL was built on a stretch of land measuring 778.5 m2 and the area of the pool itself is 13.5 m x 25 m with 6 swimming lanes that can hold up to 100 students. There is a water filter system using Intelí Ozon Waterco Filtration operating under traditional principles combined with state of the art improvements. This ensures that there are no cracked pipes, creating a perfect water filter system different and more efficient than conventional pools.