From February 3 to February 6, the Faculty of Electrical and Electronics Engineering (FEEE) of Ton Duc Thang University (TDTU) has hosted the International Winter School, with the participating of 16 students from Pukyong National University (PKNU) and 14 students from TDTU. This is the first International Winter School that is co-organized by FEEE and the Department of System Engineering from PKNU.
The goal of this event is to develope leadership skills and global competencies for students, which help them appreciate and value diversity through consensus building efforts in a diverse group. The programme features two-day teamworking of the groups of students under the advising of professors from both universities to propose creative ideas, design a feasible solution, and finally present the ideas and solutions to all participants. There are three possible themes for student groups to work on:
- Technology, product or service that innovates our daily life with ICT.
- Concrete business model or service that exploits 4th Industrial Revolution.
- Interconnecting world and people with IoT technology
The international winter school allows students to improve their English communication and presentation skills, as well as to make new friends and explore the culture of the other country. As part of the programme, the students from both universities also had a chance to make a company visit to Hwaseung Company, located in Nhon Trach Industrial Zone, Dong Nai province, and a short tour around Ho Chi Minh City.
Here are some photos from the event: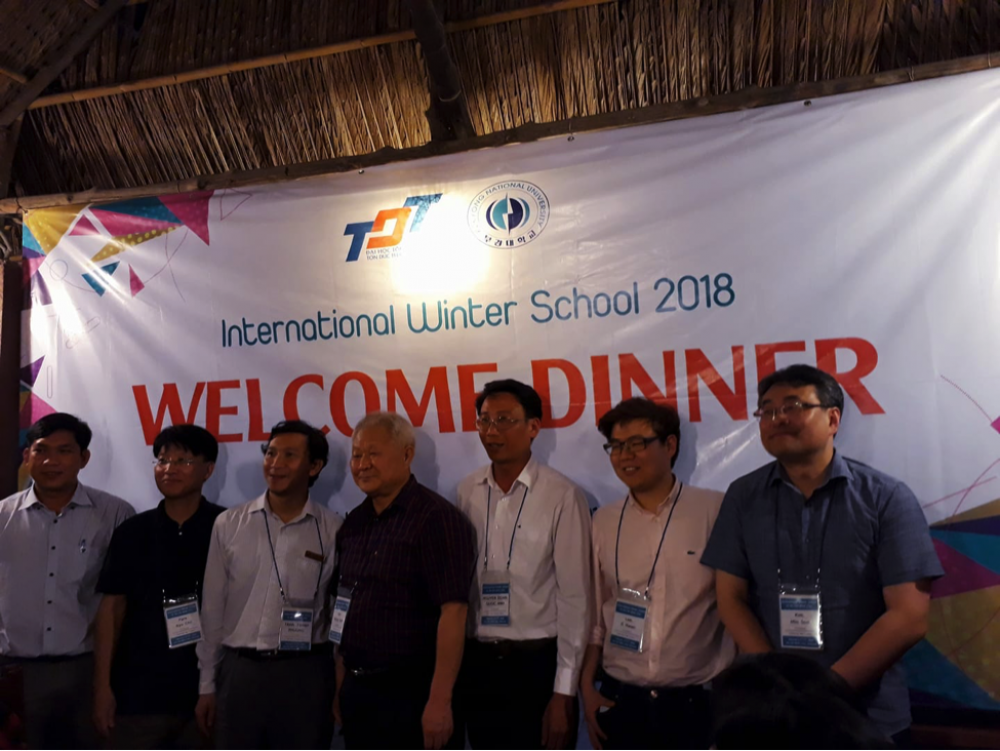 Professors from both universities gathering at the Welcome Dinner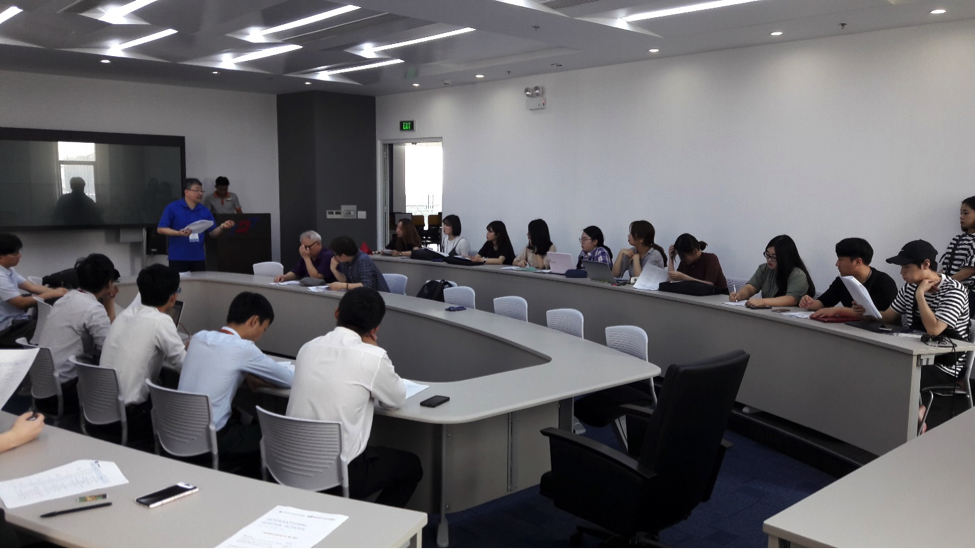 Professor Kim Min Soo explaining the scope of the projects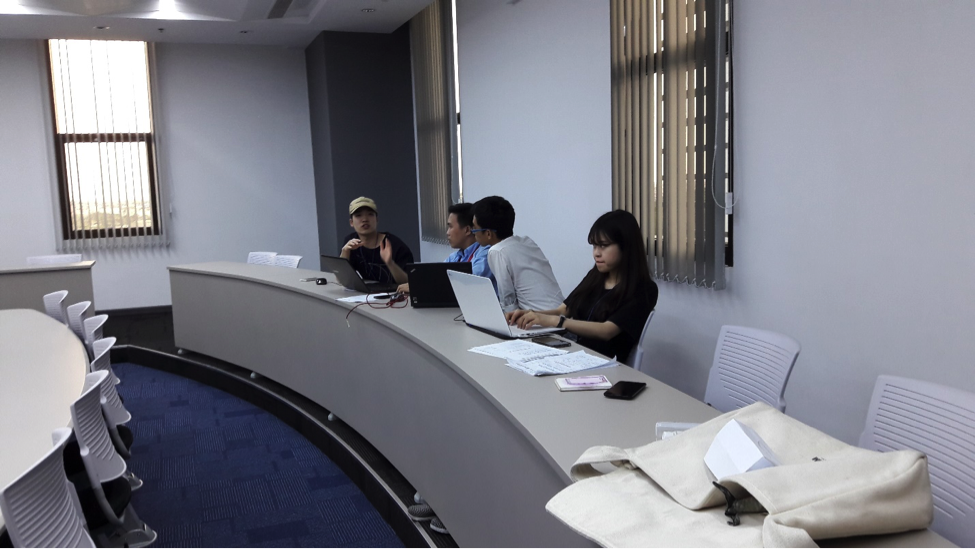 Group discussion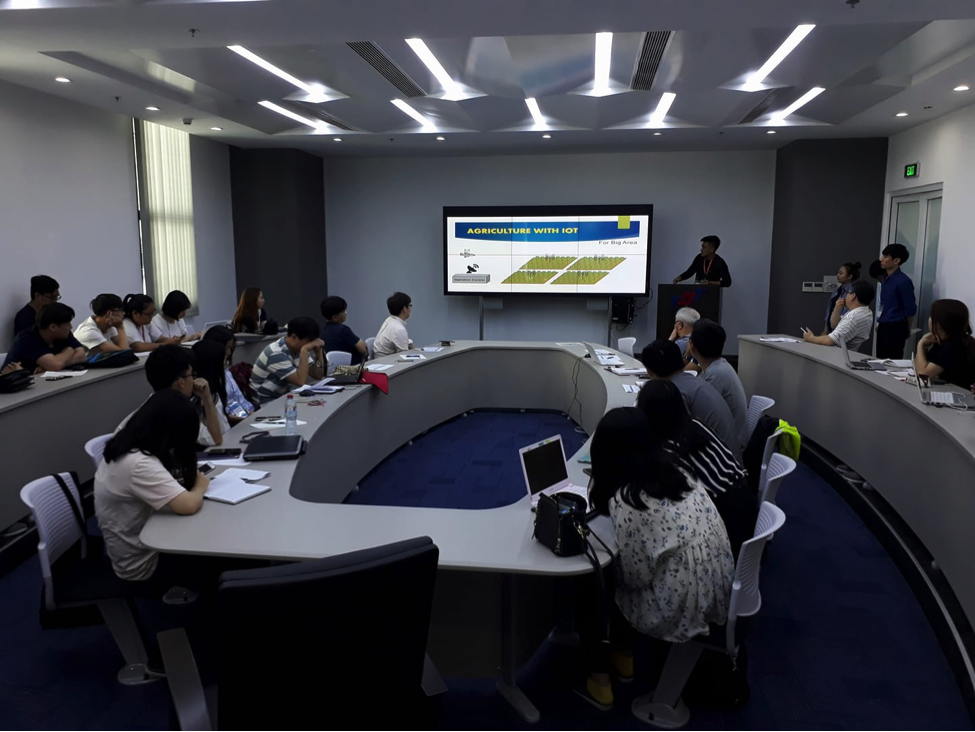 Final presentation of student groups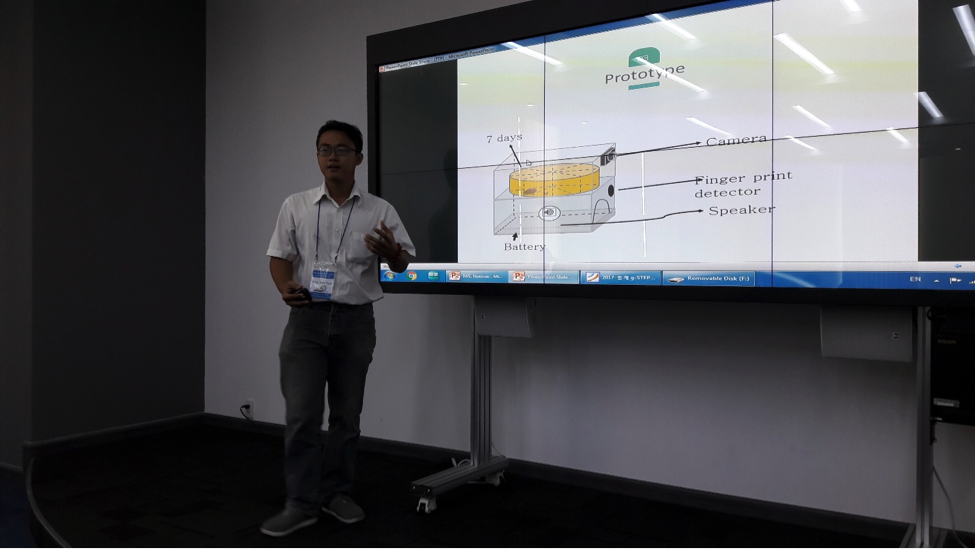 A student presenting his group results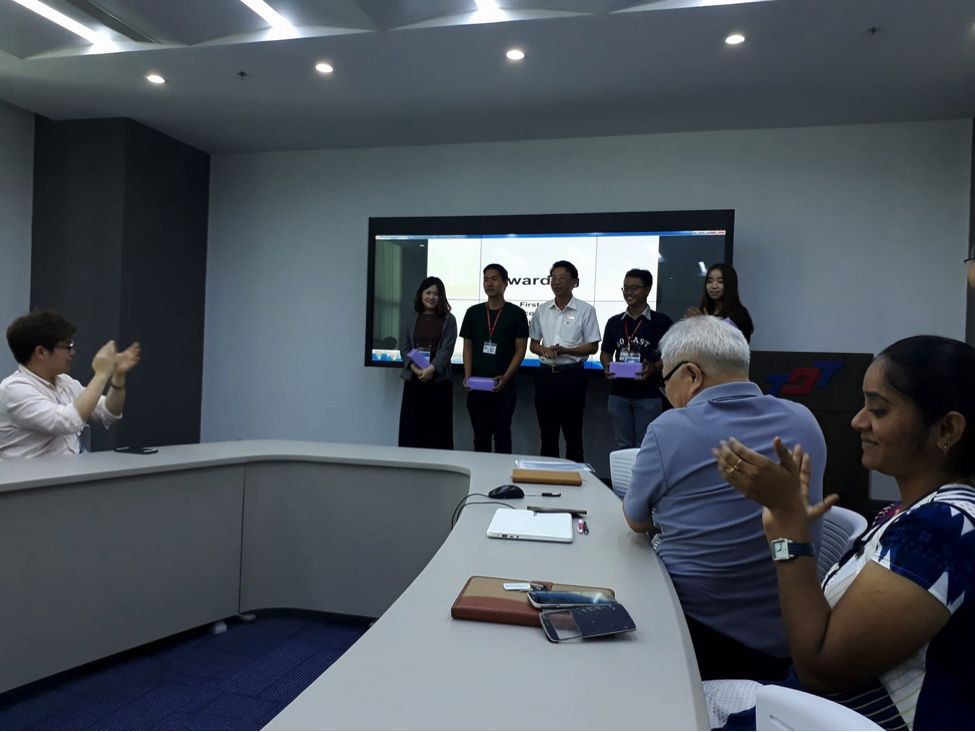 Professor Le The Vinh (TDTU) giving award to students