News-Events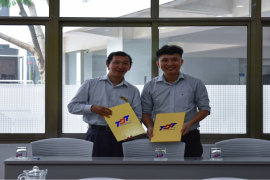 18/12/2018
On December 14, 2018, at Ton Duc Thang University (TDTU),  Faculty of Electrical and Electronics Engineering (FEEE) organized the signing ceremony of cooperation between TEL4VN Telecommunication Solution Limited Company and FEEE. The ceremony was taken place with the attendance of representatives of FEEE and TEL4VN.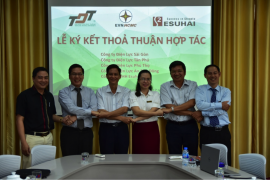 17/12/2018
The purpose of the signing ceremony is to promote the cooperation and training programs with enterprises in the fields of scientific research and technology transfer between Faculty of Electrical and Electronics and electricity companies in the industry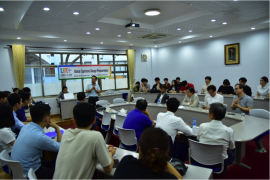 3/12/2018
In the seminar, there were many activities such as guiding students to join the short-term course, reporting research results, sharing experience in start-up in Korea, and exchanging experiences on the project "Global Capstone Design Program".